Publisher's Note: Male Breast Enlargement can now be accomplished through Natural Herbal Supplements!
I created this website to detail my personal experiences and provide men and women information and insight into the world of male breast enlargement.
Psychological Aspects of Male Breast Enlargement
By Sam Frea
Changing your body is a big step. Using breast enlargement supplements over time will cause a man to develop female breasts - permanently! In two months, four months, six months and onward your body will look different as your bust line grows. And as these changes develop, people may or may not notice this, but you will see you differently.
If you are a male wanting to become completely a woman - transgendered, then you have probably thought long and hard about what becoming a woman means. Eventually you will dress and act like your female goal. But if you are a man who just wants to have breasts, but otherwise retain your other male characteristics, what gender are you?

Since that is who I am, I will discuss this issue from the viewpoint of a heterosexual man with a nice set of female breasts.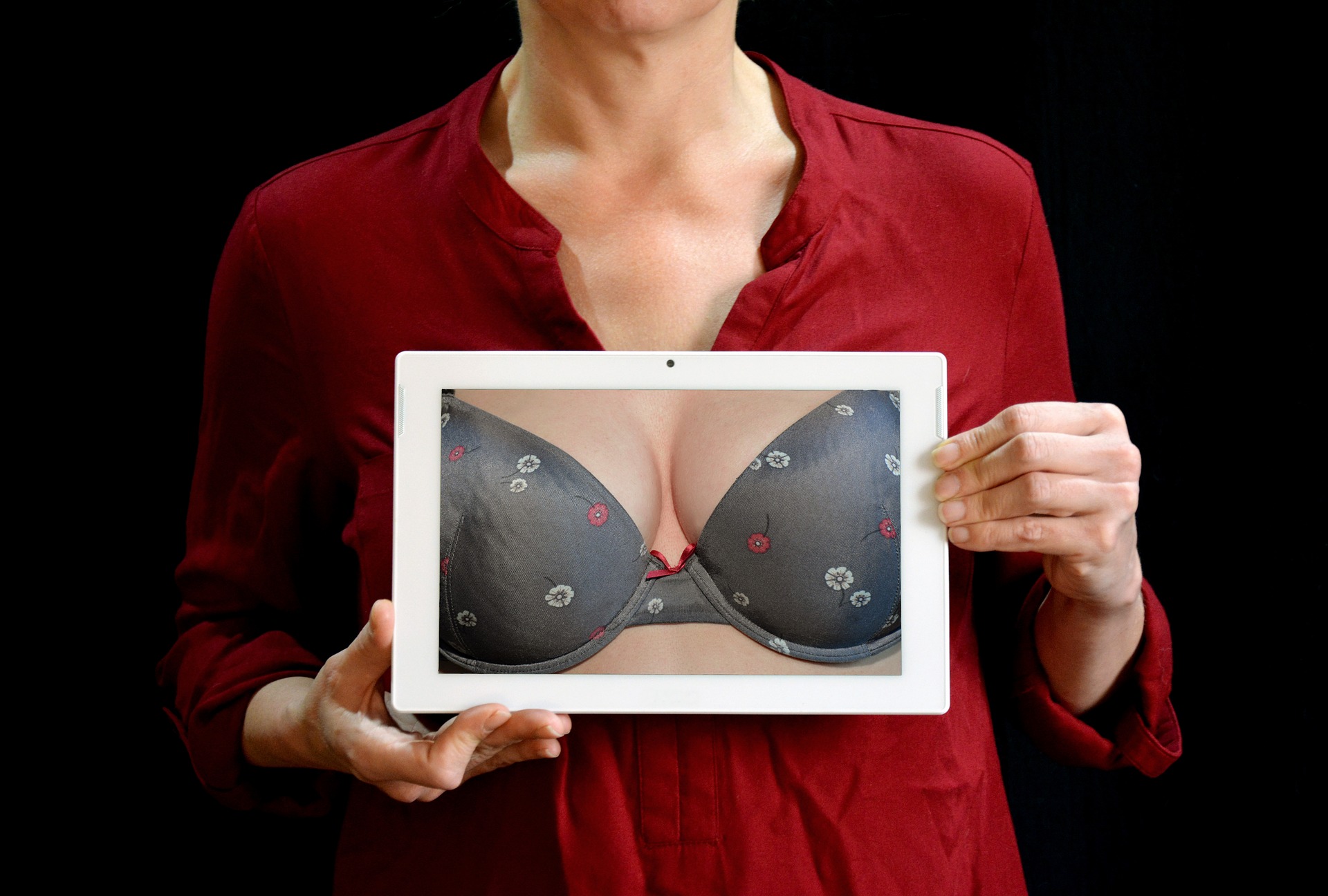 Society has a hard time with gender issues and barely, if at all, recognizes my new gender status. Since I am basically under the radar, in general, I do not worry about society. I am concerned with those closest to me.

This change for me has been wonderful. I lived most of my life without realizing this is what I wanted. Then one day I went onto the Internet and did some research and took the plunge - I am deeply satisfasfied with the results. But before I began taking breast enlargement supplements, there were some issues to consider. Ones you should also think about.

If you have children, what will they think when Daddy suddenly has breasts. Are they prepared for this unusual image change? If they are not ready, let this adventure wait until later in life. My children are grown and while there are grandchildren, they do not see me with the scrutinizing eyes that one's own children use. They have yet to see this feminized aspect of myself and I have not flaunted my change to them. I am revealing this change slowly to the world.

What about your spouse, girlfriend or boyfriend? Are they ready for you to have breasts? One of the issues that suddenly confronted my wife was this: Was she a lesbian? In the real world, women have breasts and men do not. Suddenly she was married to someone with breasts. She still loved me and held me and touched me, but now I had these two "speed bumps" that pressed against her. Her image of what a man was like had to change and that is not always easy to accomplish. Your mate, whether male or female, was attracted to you as a man, without breasts. Their image of you is as A MAN - male breast enlargement will change that image.

I asked my wife's permission before I started my change. She was willing to join me in this experiment. I urge you to seek counsel with your significant other before you proceed with this change. Because gender image is deeply ingrained in all of us, they will need to be prepared for your image change.

Letting the world know about your new improvements is another issue you will face. Thankfully, we live in a world which is beginning to be tolerant of the variations of gender that exists, but that tolerance is not universal or consistent. I needed to start wearing a bra about a month or so after beginning the use of the breast enlargement pills and cream. At first I thought everyone would notice, but no one did. Well, I am now a 40C and showing a real bulge, but I am not ready for others to start noticing my breasts. I tend to wear slightly too large shirts and, otherwise, de-emphasize my changing shape. Eventually, though, my breasts will not be hidden from the general public.

Of course, in day to day activities, some people touch you on the back. If you are not ready for them to know you are wearing a bra, tell them you need support for your back, if asked about the strap they felt.

I am a private person, generally. My parents and siblings live in another state. I have not seen them since developing a bust. My plan is not to bring attention to myself when I next see them, but I will not hide the truth, I am what I am. Still, I am not sure if my parents are ready to see the new me. Slow and easy. Be honest and be yourself, but share yourself as you want to. We who are exploring this variation of gender are relatively few. I have changed my body and my personal body image. And I love it. But I do not understand all that it means to have breasts as a man... that is part of the adventure.



About the Author

Sam Frea is the publisher of several websites including: Sherlock Holmes Pastiches, and In The Garden.

---
---
News About Psychology and Change
This RSS feed URL is deprecated
Posted on Tuesday December 12, 2017
This RSS feed URL is deprecated, please update. New URLs can be found in the footers at https://news.google.com/news
New research says once we change our minds, we forget we ever thought otherwise - Interlochen
Posted on Tuesday December 12, 2017
4 Little Words That Can Forever Change Your Relationship - Psychology Today (blog)
Posted on Sunday December 03, 2017
Researchers explore neuro-psychological mechanisms behind existential threats - News-Medical.net
Posted on Tuesday December 12, 2017
Change Your Brain With Cognitive Therapy - Psychology Today (blog)
Posted on Thursday November 16, 2017

Psychology Today (blog)



Change Your Brain With Cognitive TherapyPsychology Today (blog)

If you've ever been in the market for a mental health provider, you've probably come across references to "cognitive behavioral therapy" or "cognitive therapy," as these are common approaches for treating a variety of mental health conditions

...
Presenting facts as 'consensus' bridges conservative-liberal divide over climate change - Science Daily
Posted on Monday December 11, 2017
What's a Narcissist's Punishment? - PsychCentral.com (blog)
Posted on Tuesday December 12, 2017

PsychCentral.com (blog)



What's a Narcissist's Punishment?PsychCentral.com (blog)

In many cases, they can be seen as punishments more than rewards because the person valuing and receiving it is less likely to

change

and grow. If status symbols were an accurate indicator of true happiness, then all these rich, famous, powerful people

...