Male Breast Enlargement Articles
---
CROSS DRESSING GUIDE -
Want to pass as a woman, this is the GUIDE!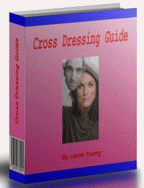 ---
Perfect Woman Breast Enlargement Cream
---
---
FEMINIZATION HYPNOSIS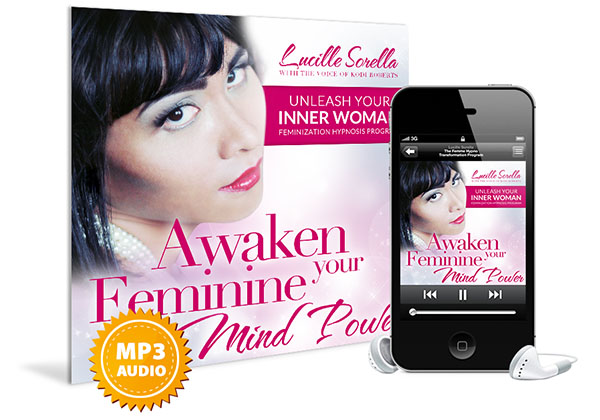 ---
Publisher's Note: This website is dedicated to men seeking information on Male Breast Enlargement through Natural Herbal Supplements.

Male Breast Enlargement - Buying A Bra
As your breasts develop, you will be purchasing bras - both for your comfort and to reflect your style. Where can you buy bras that are made for a man's physique? Actually, there are very few male bras that are made especially for men, you will need to find a female bra made for a woman that fits your particular size.

Before you can buy a bra, you need to determine what size of bra will fit your breasts. Note that your male breast bra size will be changing as you progress with your breast enlargement program! I have been using a bra size calculator to figure out my size, it can be found here!

Most bra calculators and charts are geared towards a woman's physique. You may find that the size calculated for you is a little different than the actual bra size you wear. Women have been dealing with this same problem for years, as everyone's breasts and torsos are a little different from each other.

Another complication is that bras only come in even numbers. So while a 37A maybe right for you today, you will only find a 36B or a 38A sized bra on the store shelves.

Use this bra calculator as a general guide. Your knowledge of this specialized lingerie will be refined as you buy your bras and discover what actually works for you. By the way, you can also ask store clerks to measure you to determine your bra size.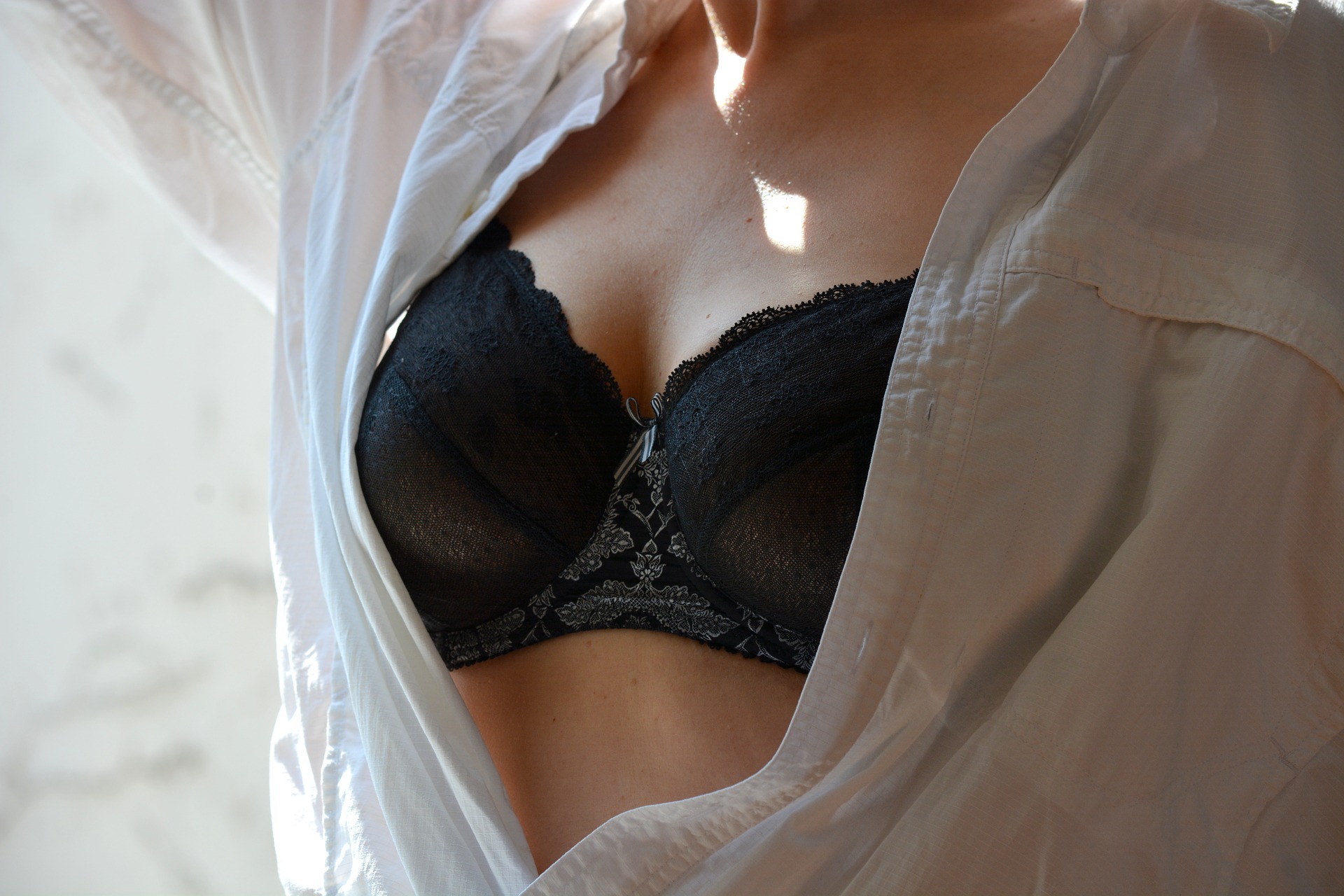 If the bra calculator says that you are a 40B, for example, you may find that a bra size that is a little larger or a little smaller actually fits you better. You must consider both the length size and cup size. And, of course, bras come in all types of styles from push-up bras to sports bras, padded bras to ones that enhance the cleavage to ones that flattens you out. Bras come in cotton and silk, they come with underwires (you probably will not need underwires) and with lace and so on. Finally, as your breasts are most likely going to be growing for a while yet, buying a slighter larger is a okay, especially if you are on a tight budget.

Now that you have gotten a general idea of what size of brassiere you need, where should you get your "bras for males?"

There are all kinds of retail stores that carry bras. Department stores like Sears and Penny's. Specialty stores like Victoria's Secrets and Fredericks of Hollywood. And general women's clothing stores like Lane Bryant. If you live in a large metropolitan area, there maybe a crossdressing store or transgender store where you can buy bras for men.

These stores and many others also have their online versions. A simple Internet search will call up a variety of shopping places. But will they have the exact bra and size you are looking for?

That has been the problem I have faced while shopping for a bra. I need a 40C basically, although a 42B in some styles will work better... I keep experimenting. But as I have been visiting both physical stores and online stores I have had difficulty finding the bras I want in my size. I have found a few bras, but my choices were very limited.

My shopping frustrations have lead to the creation of my own online bra store: The Bra Store | We Support You! While it is certainly fun and sometimes an adventure to shop at a physical location... What is the point of going to Victoria's Secret, if they don't carry your size. And some people maybe shy about their male breast enlargement. Online shopping is a more anonymous way to buy a bra.

At The Bra Store | We Support You! you will find bras in the size, style and price range that is right for you. I have specific pages for sizes 32A to 48G and if you need something larger or some other specification, a simple search should make it appear. If the bra has been made there is a very good chance that it is available at The Bra Store.

How is that possible? I have set-up this store to tap one of the largest marketplace in the world today - eBay! If you have shopped at eBay, you know how much is available. For current eBay users, MBE's bra store makes it easy to find the bra you want, without having to figure out what to search for and what catagory to check, etc. The most current listings for your size and style are a click away.

If you have not shopped at eBay, it is easy to do. It is free to register at eBay as a buyer or seller. You do need to register before bidding on or buying an item. After the first transaction or two, you will find that it is a piece of cake to use eBay. Again, my store is set-up to make it as easy as possible to find the bra you want.

I have been using eBay for 15 years, both buying and selling and have rarely (really never) had a problem. Just use common sense when buying from an eBay seller and you should be fine. My id on eBay is Aldouspi. You can check out my feedback, etc., if you want to. Note that The Bra Store lists items from many different sellers and you would be buying from those sellers and not directly from me.

And by the way, once you get to eBay from my store, you can buy and bid on any other item that eBay has to offer...

I hope you will find the The Bra Store | We Support You! useful. If you have any comments about it please contact me directly or through the MBE Blog. And tell you female friends about my store, too!



News About Men and Bras
This RSS feed URL is deprecated
Posted on Tuesday December 12, 2017
This RSS feed URL is deprecated, please update. New URLs can be found in the footers at https://news.google.com/news
No, Stanford men's soccer players weren't wearing sports bras when they beat IU. It's way cooler. - Indianapolis Star
Posted on Sunday December 10, 2017
The sports bra: a short history of an undergarment revolution - Quartz
Posted on Saturday December 09, 2017
Ken Friedman, Power Restaurateur, Is Accused of Sexual Harassment - New York Times
Posted on Tuesday December 12, 2017
Men and their crazy obsession for 'mammary glands' - The Standard
Posted on Friday November 24, 2017
Let's introduce gender-neutral toilets – but we need to keep separate men's and women's loos too - Metro
Posted on Saturday December 09, 2017
My Experience Shows Why Trans People Need Safe Spaces - Refinery29
Posted on Tuesday December 12, 2017

Refinery29



My Experience Shows Why Trans People Need Safe SpacesRefinery29

That experience indelibly imprinted on me the simple fact that women will always be at risk in this world until we tackle the embedded toxic masculinity that permeates so much of society, from Weinstein to the

man

who followed me in – who, by the way

...