Male Breast Enlargement Articles
---
CROSS DRESSING GUIDE -
Want to pass as a woman, this is the GUIDE!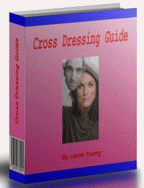 ---
Perfect Woman Breast Enlargement Cream
---
---
FEMINIZATION HYPNOSIS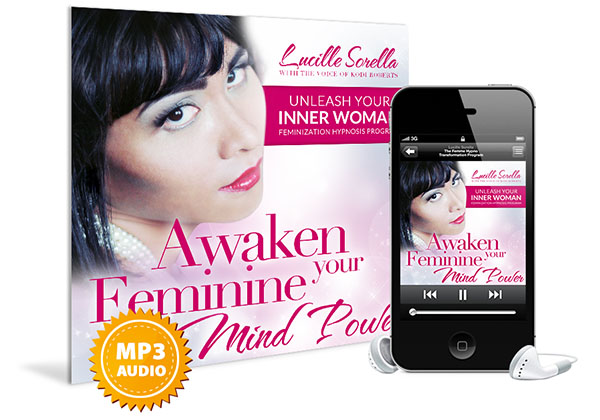 ---
Dragonfly Page

Publisher's Note: This website is dedicated to men seeking information on Male Breast Enlargement through Natural Herbal Supplements.

---

UPDATE 1/23/17: It appears that Zoft Breast Gum is no available at this time, nor have I found any similar gum product for sale. Previously, the links I did have for Zoft Gum sent you to the Amazon website. I currently have disabled all of those links, but will reinstate them should the product become available again. I will keep this page up - as many have heard about breast enlarging gum and there is still an interest. For those who want to start growing breasts now - do check out the other pages here and find out about Breast Enlarging Creams and other Breast Enlarging Supplements. - Aleya

---
Review of Breast Enlargement Gums
There is an old joke about the person who is so unco-ordinated that he can't walk and chew gum at the same time... But that old joke underestimates the vast potential of chewing gum. It is now possibile for men to get their daily dosages of phytoestrogens (plants extracts that cause breasts to grow), just by chewing gum.

The Medical Uses of Gum - Over the last few years, gum has become a useful delivery system for nicotine to the body for those trying to stop smoking. Gums that delivery vitamin C and other nutrients have been developed. And recently a gum that can help type 2 diabetics by providing glucose-controlling metformin is being studied. And now Zoft Breast Bust Enlargement Enhancement Gum
has been created that delivers natural herbal extracts that promote breast growth in men and women.
Zoft Breast Enlargement Gum
Zoft Breast Enlargement Gum contains many traditional phytoestrogens used to for male breast enlargement. For example, the ingredients of this breast enhancement gum, Zoft Breast Bust Enlargement Enhancement Gum
, include extracts of Fenugreek Seeds, Fennel Seed, Wild Mexican Yam Root, Damiana Leaf, Pacific Kelp, Motherwort Herb, Oat grass, Hops flower, etc. These herbal ingredients, which feature well known phytoestrogens, all have been used in creams and capsules to help women and men develop breast tissues.
From personal experience, I know these ingredients were effective in my growing female breasts. But can they work when delivered to the body through chewing gum?
Here are two testamonials selected from the many statements that can be found at the Zoft Breast Bust Enlargement Enhancement Gum
website:
"My name is Gretchen, my hometown is Carbondale, Illinois. I love Zoft Gum, I was a size A and now I am a size B and it only took me about 5 months and I'm so happy with the results. Thanks." Gretchen from Carbondale, IL

AND

"Hi, I'm Robby and I live in Utah. I tried the Zoft gum, I was a 34A and now I am a B, only after month. I would recommend this product to anyone, because It really does feel a lot better."
As mentioned Zoft Breast Bust Enlargement Enhancement Gum
has phytoestrogens or naturally occurring non-hormonal plant estrogens that stimulate the body to produce new breast tissue growth. The effects can be likened to inducing puberty for your breasts.But how does Zoft Gum actually work in delivering the herbal extracts to your body?

Each piece of gum contains a revolutionary sustained release system that orally delivers the 120-mg proprietary blend of active ingredients that are absorbed directly into the bloodstream. This delivery system (chewing the gum) releases micro-sized beads. These "beads" are immediately absorbed into the tissue of the lining in the mouth through capillaries that lie close to the surface. Anyone who has taken a sublingual medication or supplement like melatonin should be familiar with this type of delivery system.

The phytoestrogens in the gum go directly to the blood system where they are taken to receptors in the breast area and start working to make your breasts larger. This method, like breast creams, skips going through the digestive system. By the way, Zoft Gum is delightfully mint flavored.

Chewing a breast enhancement gum appears to be a viable alternative or an addition to using the more usual breast enlarging creams or breast pills. Chewing the Zoft Breast Enlargement Gum delivers phytoestrogens that can make a man's breasts larger. Are there any other benefits?

Chewing gum is easy to do. Since a natural breast enlargment program demands consistency, you need to take the product on a regular schedule. You might find it easier to chew gum in the morning, afternoon, and/or night then to take capsules or to get that breast cream rubbed in as needed.

Beyond its ability to enlarge your breasts, some of the ingredients in the Zoft Gum are effective in battling tooth decay. If you chew it on a regular basis, along with bigger boobs, you might have healthier teeth. This gum can also be considered a no calorie food and the chewing action can be a stress reliever.

For more information about the Zoft Breast Enhacement Gum, visit Zoft Gum.
Other Breast Gums and Similar Products
Of course, you may have heard about women in Japan who are chewing a breast gum that helps to enlarge their breasts. Nor is this the only food product available to women (and men) in Asia that promises to boost busts. Along with gum, there are breast enlargement cookies, pudding, coffees and more.

But these Japanese products do not contain the typical Western mixture of phytoestrogenic herbs. Intead they all contain a plant extract from the Pueraria Mirifica plant that grows in Southeast Asia.

Pueraria Mirifica is endemic species found mainly in the Thailand and Myamar and is often referred to locally as "White Kwao Krua."

The large, underground tuber of the Pueraria Mirifica plant produce "phytoestrogens" such as miroestrol and deoxymiroestrol, plus the coumestran groups of phytoestrogens, e.g., Genistein, Daidzein, Daidzin, Genistin, and Coumestrol that are also found in soybeans. However, the estrogenic activity of Pueraria mirifica is much more potent than that of soy isoflavones.

Again, phytoestrogens are substances in plants that have a similar effect on the body as estrogen does. Estrogen is the hormone that induces breast growth in the body and other female traits. Phytoestrogens fool the body into thinking it has more estrogen and causes breasts to enlarge by developing new healthy breast tissue.

For information about gum and other food products containing Pueraria mirifica, visit Getbustupgum.com.

About the Author Sam Frea is the publisher of several websites including: Health Information

=> Publisher's Note: If you are going to use gum to enlarge your breasts, be sure to carry around with you a regular pack of gum - you know some will ask you to share...
---

---
News About Breasts and Gum
This RSS feed URL is deprecated
Posted on Tuesday February 20, 2018
This RSS feed URL is deprecated, please update. New URLs can be found in the footers at https://news.google.com/news
Salmon is more effective at preventing breast cancer than flaxseeds as scientists discover fish-sourced omega-3 ... - Daily Mail
Posted on Monday January 29, 2018
Notebook: Goodwin takes home birthday victory - Daily O'Collegian
Posted on Saturday February 03, 2018
Add flaxseeds to your diet today - Victoria Advocate
Posted on Tuesday February 13, 2018

Victoria Advocate



Add flaxseeds to your diet todayVictoria AdvocateBreast

and prostate cancer are included in the list of hormone-related cancers, meaning our hormones are directly related to how often these types of cancer cells multiply. Thirdly, flaxseeds also have high fiber content (about 4 grams in 2 tablespoons

...
Answer for Cancer hits close to home for Attleboro students - The Sun Chronicle
Posted on Thursday February 15, 2018
Mother, 44, diagnosed with deadly breast cancer claims she has cured herself by using cannabis oil after refusing to ... - Daily Mail
Posted on Thursday February 01, 2018
The importance of preventative wellness care for your dog or cat ... - Santa Ynez Valley News
Posted on Tuesday February 13, 2018